Latest News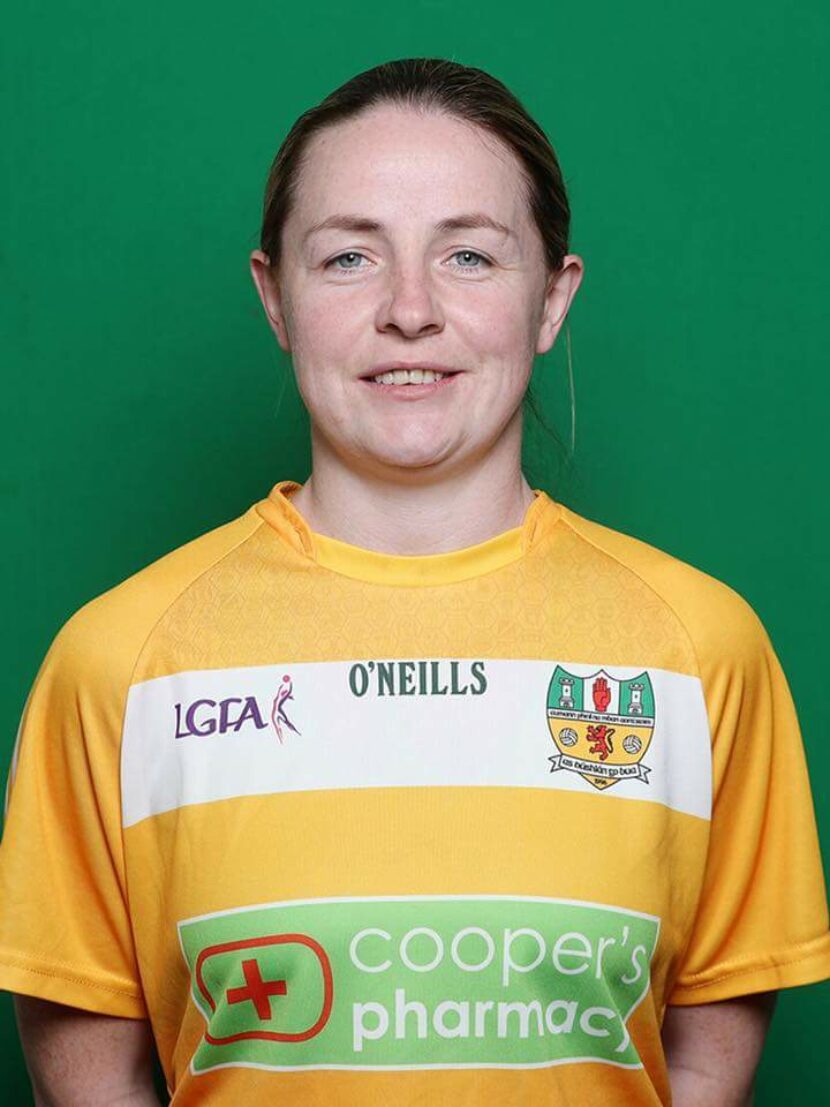 1 minute with ......Antrim Senior Captain Emma Kelly
21st March 2018
1 Minute with Antrim Senior Captain....
Name: Emma Kelly
Club: St Pauls
Favourite Position: Forwards... isnt that everyones?
Favourite Pitch: Croker but on a local level i like glenavys pitch
Hobbies: Aussie Rules and soccerball tho i dont have time atm
Childhood hero: Tony Scullion (Derry) he started me playing in primary school when Derry were up there (not saying the year) 
Best Player you have played with: Too many over the years.. Derry, UUJ, Antrim.. Kathy Conway, Neamh Woods and Saoirse Tennyson
Best Player you have played against: Gemma Begley /Geraldine McLaughlin
Best game you have been involved in: 2012 All ireland final v louth or St Pauls club final
Best game you have ever seen: All ireland ladies final cork v dublin. Cork came back from 6/7pts behind to win. 
Best trainer within the Current Antrim Squad: Niamh Enright and Cathy Carey always empty the tank. Or Mallon if its in the gym
Best motivator within the Antrim squad: Most the older girls all keep pushing the rest. Gaga, CC and Jenny probably most heard 
Any superstitions: Doublecheck my kitbag for gloves and gumshield before i leave the house
Favourite Film; Love comedies or animations -despicable me 
Favourite Holiday Destination: Anywhere warm.. doesnt happen often
Favourite Meal: Bit of a plain eater. Chicken curry or spuds and meat
Best advice ever received: Look after yourself, work hard and dont give others an excuse to question you
Biggest influence on career: Frank Taylor -my first derry manager and Coyler since i moved to Belfast
Club Volunteer of note: Donna Coyle -never stops
Song you listen to before big games: Anything upbeat. 
Most important skill: Confidence on the ball
Biggest Strength in your game: Blocking
Area of your game you would like to improve: Atm probably my sharpness
Which club do you like to see do well apart from your own: my home club - desertmartin
Which county do you like to see do well apart from your own: Derry - as long as its not against us
Advice for youngsters: Enjoy playing, try new things and learn from it
Best thing about ladies GAA: The social aspect and how GAA is one big family all around the world.
---
Share This Story