Latest News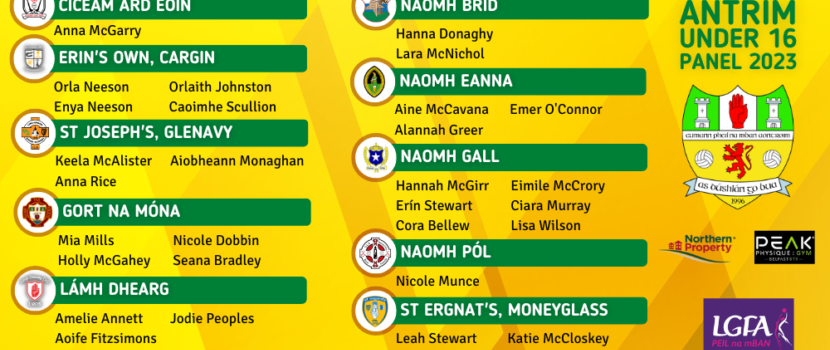 Antrim Under 16 Panel named for 2023
14th December 2022
The Antrim Under 16 Panel for 2023 has been named by manager Martin Sherlock, who said
"After 4 weeks of trials the U16 selection team have reduced the original 110 players to a panel of 30 for the 2023 season. It is testimony to the great work and dedication of players and coaches that this has been such a difficult task due to the quality of skills displayed."

"As was often mentioned at each session the only guarantee is that the selection team will not get it totally right. If you are selected it is your job to prove the selectors right and conversely if you are not selected go back to your club and prove the panel wrong; that way our County can continue to make progress!"

"Congratulations to everyone who trialled as you are obviously highly rated by your clubs and especially to those players named on the panel."

The County Executive would also like to thank all the players, parents and clubs who sent trialists over the past number of weeks. The standard of football throughout the county is truly outstanding and will serve us well for the future.
---
Share This Story