Latest News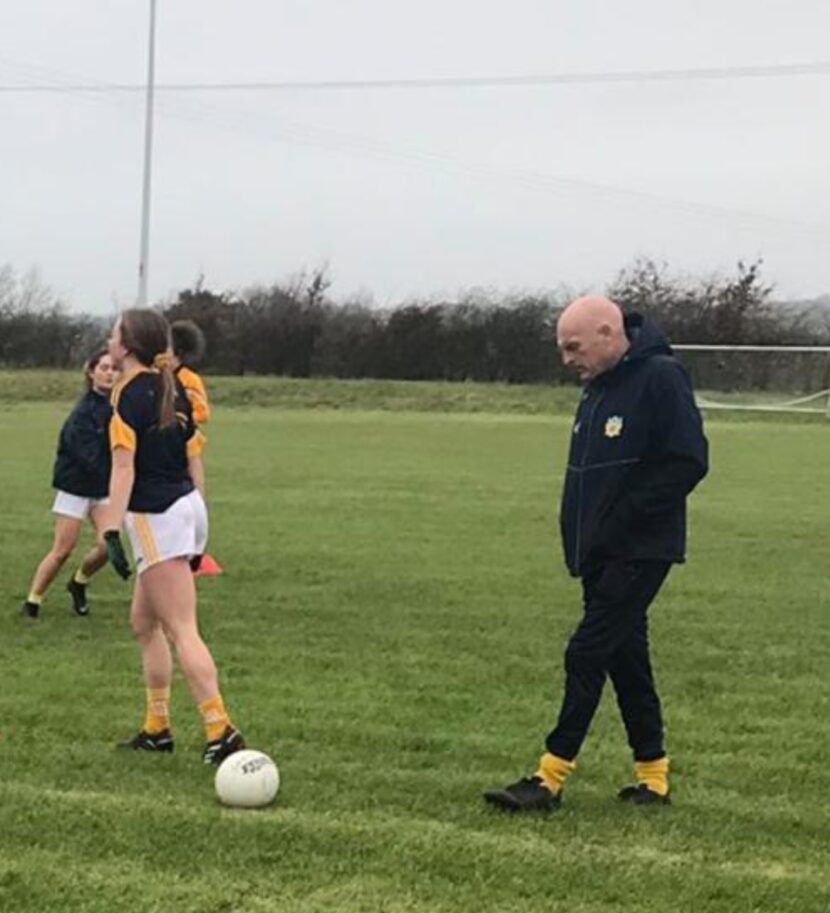 Interview with Sean O'Kane
6th March 2019
Following Antrim's 3 wins in a row, we caught up with Senior Manager Sean O'Kane to find out how he felt the season was going.
Sean, congratulations on your third straight win. What do you feel prompted the turnaround following the first game defeat against Fermanagh?
Fermanagh was our first day out and they were a very good team but I still think we gave a good account of ourselves. I think from then the girls have really put in the effort, knuckled down and bought into the set up and they are now seeing the benefits on the scoreboards. There is a great buzz among the group and hopefully that continues.  
What further improvements do you think the team needs to make to maintain the winning streak?
A winning momentum is always nice to talk about but I am more focusing on the attitude and performance. I think if we focus on the attitude and performance the results will take care of themselves. In our first 4 games I can see room for improvement which is great because nobody wants to peak too early.
What challenges do you foresee coming down the road?
I don't like to think too far down the road and like to make sure the preparation is as good as it can possibly be for the next game. I think each game you play will present unique and individual challenges and even in matches situations can arise which presents difficulties. That said it makes more exciting and I know that the girls are quickly learning to adapt to the challenges and relish the many more challenges ahead.
How do you think the girls are feeling about their performances at this stage of the season?
I would say that the girls are happy with the performances but are still wanting more from themselves individually and from the team which is great for management as we are yet to get the best out of them.
What has been the outstanding moment so far?
I think beating Limerick, the 2018 All Ireland Junior Champions, is a massive confident boost. Limerick are a fine team and their recent success is something that we, as well as every other Junior County team, would strive to emulate so to get the result andmore importantly the team performance in the fashion that we did has been the outstanding moment for me so far.
Some of our juvenile squads have already kicked off their seasons and we have had some mixed results. What advice would you give to our young players to help them deal with success and defeat?
My advice would be not to worry about mixed results. I think that teams needs to think about performing rather than winning because sometimes a great team performance can be forgotten about if the team is defeated. So I would ask players to focus on 2 -3 positive things that they did during game and continue to work on them. But at the same time pick 2 or 3 things that they think they could have done better, visualise themselves doing it the way you want to, practice it in training and the next match go out and do it like you visualised and practiced it. Collectively as a team, when the performance continues to improve, the results will take care of itself.

The Senior Squad will travel to Derry on St Patrick's day. Will they make it 4 in a row? We certainly believe they can 💛
---
Share This Story