Latest News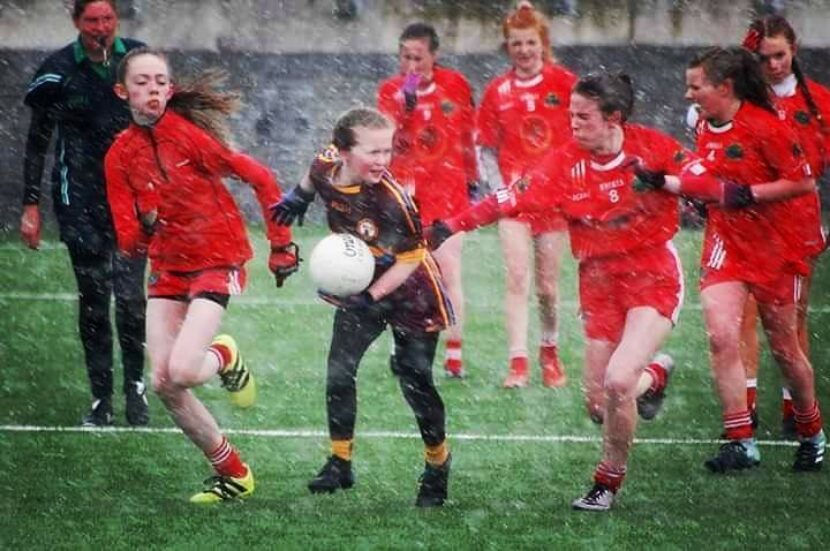 Raff's Saffs
15th March 2019
March 9th - All County Blitz & Senior 7's Tournament

We had 9 clubs in 2 locations taking part in the All County Blitz day. All teams who participated where then entered into a draw for the Croke Park Blitz day on Monday 15th April. 
Well done to all the clubs who braved the cold morning. It was great to see so many young girls out playing our sports. 


I spent Saturday afternoon at Woodlands watching the semi finals and finals in the Senior 7s tournament, by now I'm sure most of you are aware, but BCSDN and Antrim LGFA are finally working together with a joint purpose. We are both trying to promote our game, get players playing and build an inclusive culture. Now we will work together to achieve this. 


Thank you to Fionnuala, Anthony and Barry, our county referees who officiated through the day. The games were quite high paced and highly competitive. In the end St Brigid's won the plate following a tight final with St Enda's. AllSaints narrowly missed out on the Shield, following a griping final with Castlewellan. The Cup final was perhaps a flash forward to next weekend as St Paul's of Antrim took on Steelstown of Derry. I seriously hope the result is the same next week. St Paul's fought hard and took the win. All in all the day was fantastic. 

During the presentations, Emma Kelly, BCSDN organiser and County Senior player, invited a member of the Executive to speak. Everyone expected me to be the one, however, I gave Debbie a quick push and she stepped up for her first official speaking engagement. Now, I'm not normally one to shy away from talking but as previously mentioned I don't cope well with surprises. Not to mention that I'm sure people are keen to hear someone other than me speak all the time. 

We asked Aíne Tubridy, St Paul's Captain, to do the draw for the Croke Park Blitz. First out of the hat was Tir na Nog. Donna Coyle and I were standing beside each other eagerly hoping our own clubs were next out of the hat. I couldn't contain my excitement when Aine read out Sarsfields. I know how unchairperson of me, but surely I'm allowed to be a club person at times too? 
Congratulations to both clubs, I look forward to seeing Antrim represented at the Blitz day, what an opportunity to play in Croke Park. The hard part for the clubs will be how they choose only 15 players to attend. I know within Sarsfields we had 2 full teams playing on Saturday so I know all those girls including my own daughter will be hoping beyond hope that they will be one of the 15.
March 10th – Feile Quarterfinals 

Part of my changes role this year was to try to reduce the impact on my family life. So I decided every few weeks I would take a whole day off from Football. No phone calls, no messages, no social media. Given the last 10 days this was the day I chose. As I watched the snow, rain and hail stones, then heard the thunder and lightening I cosied into my duvet in the knowledge that my colleagues would have everything under control. 

I have to say I wasn't surprised when I read that there had been a number of Feile matches called off due to the weather conditions. Although, I was delighted to see that all our scheduled games had gone ahead despite the weather. Maria had spoke on International Women's Day about the day the County Minor team had travelled to Louth for a challenge game and how despite the weather they played the whole game. At the same time a senior men's club game was abandoned due to the weather. This is just another example of the strength of our girls and our sport. 

Congratulations to all the teams who won their games and good luck for the next round. 

Thankfully, this week is due to be quieter than last week. So until next time, remember Team Work makes the Dream Work. 
#SaffsTogether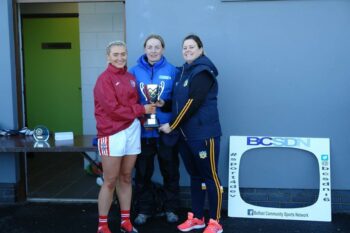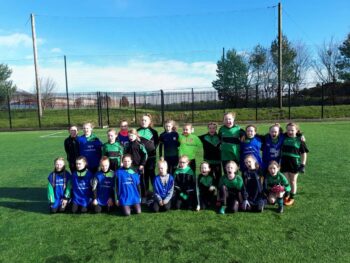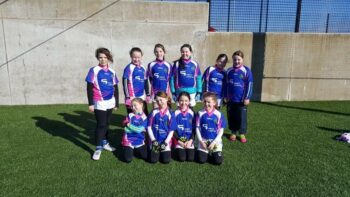 ---
Share This Story