Latest News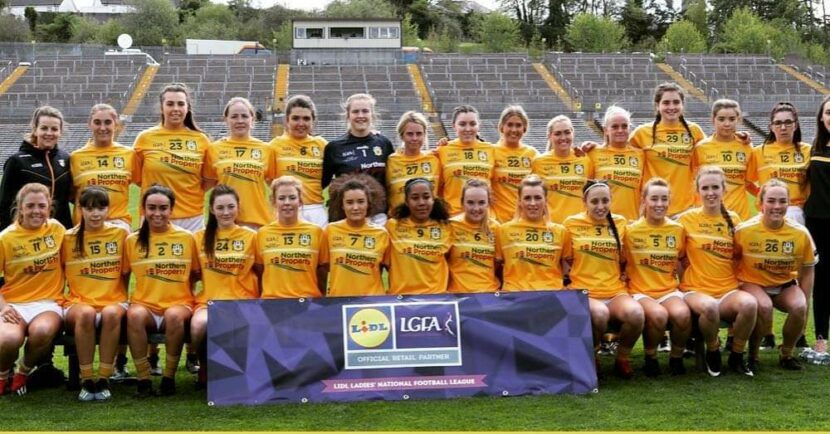 Raff's Saffs
22nd May 2019
It's been a long and emotional run the last few weeks. When I last wrote to you all we were heading into a National League Final with the senior team, an Ulster C semi final with U16, an Ulster C semi final with the minors and an Ulster final with U15.

With such a huge build it was hard not to get excited at the thought of promotion in the National League. Despite the determination, resilience and sheer hard work of our girls it was not to be our year. Losing a game by a point, and considering the back and forth nature of the game is tough to take, Not to mention a few questionable decisions - then again I may be a little biased. At the end of the day we didn't get to see our girls climb the steps but nonetheless we couldn't be prouder of them. They set out to win a game of football and whilst they did not achieve this they won the hearts of a county, especially the Colin Gaels kids who cheered emphatically from the stand. To those kids our girls are legends and rightly so!

I didn't hang around long after the game for 2 reasons really, the first being that had I actually spoken to any of the girls I'm pretty sure I'd have been a balling mess and trust me when I say no one wants to see that and secondly, our U16 girls were playing in the C Semi Final in Clann Eireann. I drove specifically at the speed limit and not a mile over it I swear 🤫. I made it in time for the second half and saw the kids score an impressive amount of goals and points to earn themselves a place in the final.

The Minor girls on the senior panel didn't really have a lot of time to ponder over the National League final as they were straight into an Ulster Semi final with none other than Fermanagh. It was a crack game of football and we extracted a little bit of payback I think when we took the victory and booked ourselves into another Ulster final. Just 6 days later on May 11th the Minors stepped out onto the field at the Bear Pit to take on Down in the Final – this was to be a repeat of the Ulster B final from last year so we knew it was going to be tough, but the girls played fantastic and in the end they lifted the trophy. 🏆

The Minor final was played as part of a double header with our U15 development squad who were just as amazing and continued their unbeaten form to lift the Ulster trophy. Lifting trophies is not an alien concept to some of this team as they are the U14 B Champions from last year and the U13 Development League champions from 2017. Not to mention the accolades the management team have from club football. This combination was always going to be a winning one.🏆

Also in action that day were the U14 squad (Ulster A Champions – in case you didn't know ) Whilst I wasn't at the games in Kinnegad, it is worth mentioning that they won all their games including a comprehensive win over Dublin earning them a place in the next rounds as a Platinum team, for anyone not familiar with the new grading this is the top tier of football.

Then last weekend we competed in our fifth final of the year, yes I said fifth. Never before have Antrim competed in a final at all competitive ages groups in one year, now not that I'm taking all the credit but no other chairperson delivered this and especially not in their first year. No, but seriously the amazing work of the coaches, mentors and the players themselves is what took us to 5 finals and we still have another 3 to play for. 

18th May took us to St Enda's to see our U16s take on Armagh, a team who we knew would be tough. It took a little while for our girls to settle into the game and it became a close game with points just being traded. A couple of dying minutes goals sealed our fate and Armagh took the win. This squad have had a rough season and yet they never gave up even when they saw the writing on the wall. This is just another example of the resilience and determination of the Saffs of Antrim. 

I received my first invite to the Saffron Business Forum last week - Thank you to Ciaran Kearney and Club Aontroma for the invite 😎, as always when invited I will attend where possible. So off I went with no idea of what was expected of me and how the day would progress. I was honoured to be there to represent our association even if I did have to sit in a room with Peter Canavan – yes I am still bitter that he lifted the All Ireland trophy in 2003 instead of Armagh, I'm only human. All joking aside it was great to see the financial support and buy in that Antrim GAA have amassed. I hope that in time we will be able to benefit from this also. 
I did take the chance to have a chat with Antrim GAA chairperson Ciaran McCavana and query whether the Gaeltacht bursary was only for GAA members as all our eligible members would only have a LGFA registration number and not the GAA one listed in the criteria. I was delighted to see that the criteria was changed and our members would now be eligible  - clear example of saffs working together right there I reckon.💪
I also had the pleasure of representing the county at Colin Gaels jersey launch this week. Their new sponsor Lifeline does amazing work and along with the Colin Neighboorhood Partnership, I'm sure will help this club to grow and support their community. Mental Health awareness is so important and as such as I'm sure lots of you will know by now we have teamed up with MindSkills and PIPS founder Philip McTaggart to deliver awareness courses to club coaches, players and the wider community. I believe that we as a sporting organisation should be at the forefront of supporting our communities especially with mental health awareness. Keep an eye out for more information on our social media accounts.

So as always, until next time, stay safe and remember Team Work makes the Dream Work. 

#PositiveMentalHealth
#SaffsTogether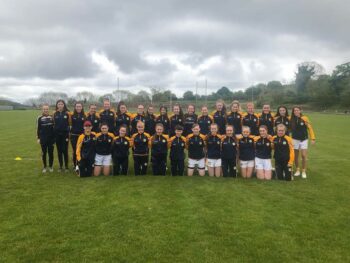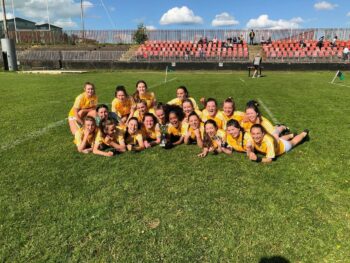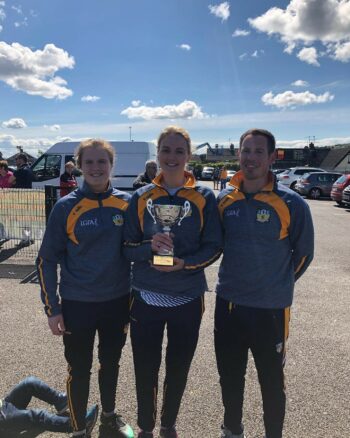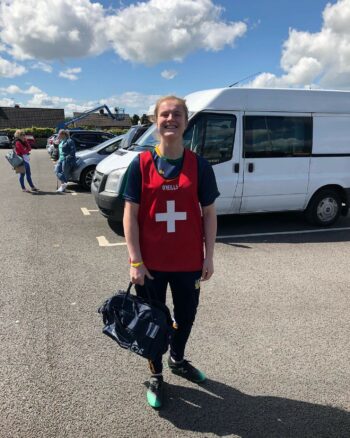 ---
Share This Story