Latest News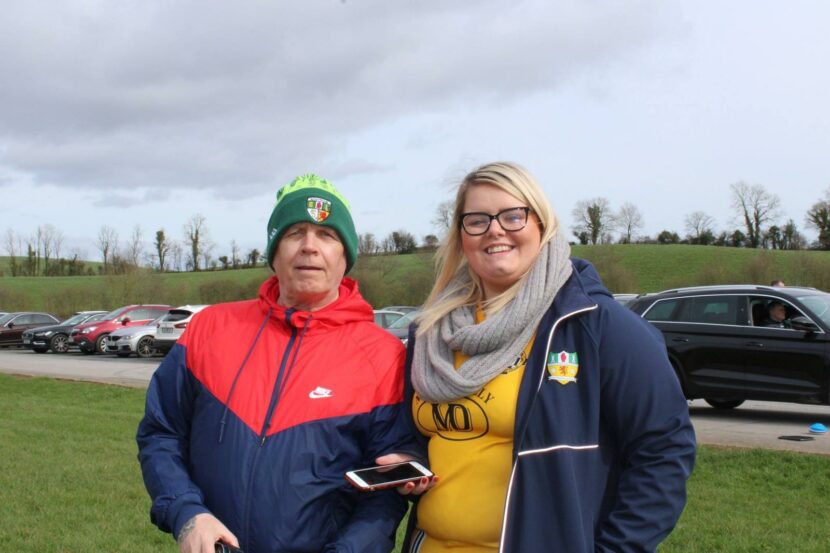 Raff's Saffs - Guest Blog
1st April 2019
Our chairwoman decided to hand the reigns of Raffs Saffs over to myself this time, she has had a quiet week & thought it would be a good idea to let myself keep you up to date on what we've been up to, so here goes... 
On the 23rd March I travelled with the U14 panel, (which at sometimes feels like the only team I spend time with) to Monaghan for round 3 of the Festival of Football, to play Monaghan & Tyrone. The girls knew that these two games would be tough for them. First up was Tyrone, who had just beat Monaghan by 2, it was a tough first half with it taking a bit of time for the girls to get the scores on the board. 
By half time the score line was level, Antrim 1-6 - Tyrone 2-3, with a few inspirational words from Justin & Ciaran, the girls were ready for the second half. This match looked like it was going to end with a 2nd win for Tyrone when Antrim fought back and Orleigha McGuinness put the ball into the back of the net, which seen Antrim go ahead by 2 & this had the team, management & supporters buzzing as we were into the dying minute of the game. But Tyrone weren't going to take it lying down & came back at us, they went straight for goal but this was wasn't to be as full back Gemma McGroarty came out of no where and saved the ball! The game then ended Antrim 4-7 Tyrone 4-5.
Straight after we had to face Monaghan, who were hungry for a win since losing to Tyrone. Monaghan were off to a flying start with fresh legs! They had racked up 1-8 to our 1-1 in the first half. Our girls knew that it was going to be a tough 2nd half to pull back the 7 point difference, this was the toughest game of the day as our girls fought hard to take the win but in the end Monaghan ran out the winners by a 4 point win, Antrim 3-6 Monaghan 3-10. Huge credit must go to each girl on this panel as they never gave up & played hard right to the very end. 
Sunday 24th March
I don't know about you but I can't sit in the house so I travelled with the Senior Ladies to Louth. It's been a while from I was able to watch the ladies. The ladies arrived to play Louth & the wind was very strong. This has tohave been one of the toughest matches the ladies have ever played, by half time the score was Antrim 0-0 Louth 2-9.
Second half began and with the wind in our favour, it was time for the ladies to get a few scores. Aoife Taggert scored both goals for Antrim, with points from Caitlin Taggert, Cathy Carey & Aine Tubridy. The match ended with Antrim 2-3 Louth 4-11. They now face a Carlow this Sunday 7th April in a final day showdown!! 
On Monday 24th March, our Senior Ladies we're invited to St John the Baptist to take part in their Annual GAA Day. I tagged along with the ladies as it's not only my old school but I worked there up until June last year, so I was busting to get back & see the staff & pupils. The ladies had 25 minute coaching sessions with each class from P1-P7 which everyone seemed to enjoy even the teachers got in on the fun! They held a special assembly where the ladies were asked questions and went head to head with the girls from the school gaelic team in reaction games, our ladies won 3-2. 
Special thanks to the ladies that stayed for the girls Gaelic training & helped them in preparation for their championship which was beginning on Thursday and it looks like the help paid off as the girls are through to the semifinals on Wednesday as they are aiming to retain their 'A Championship' that they won last year. Massive good luck to this team 👏🏼
I think yous all might be a bit bored of me now, so I'll leave it there and I think this is going to be my last blog lol! 
Ciara Devine
Antrim Ladies PRO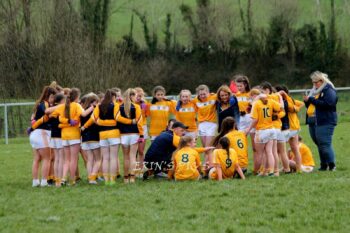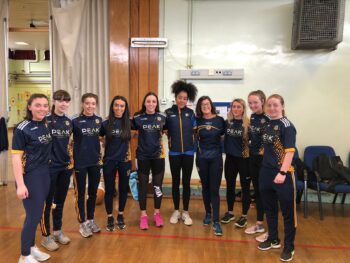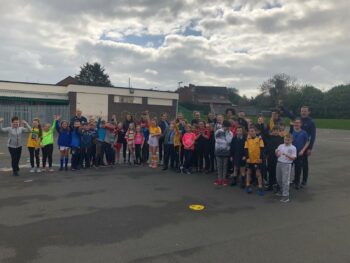 ---
Share This Story