Latest News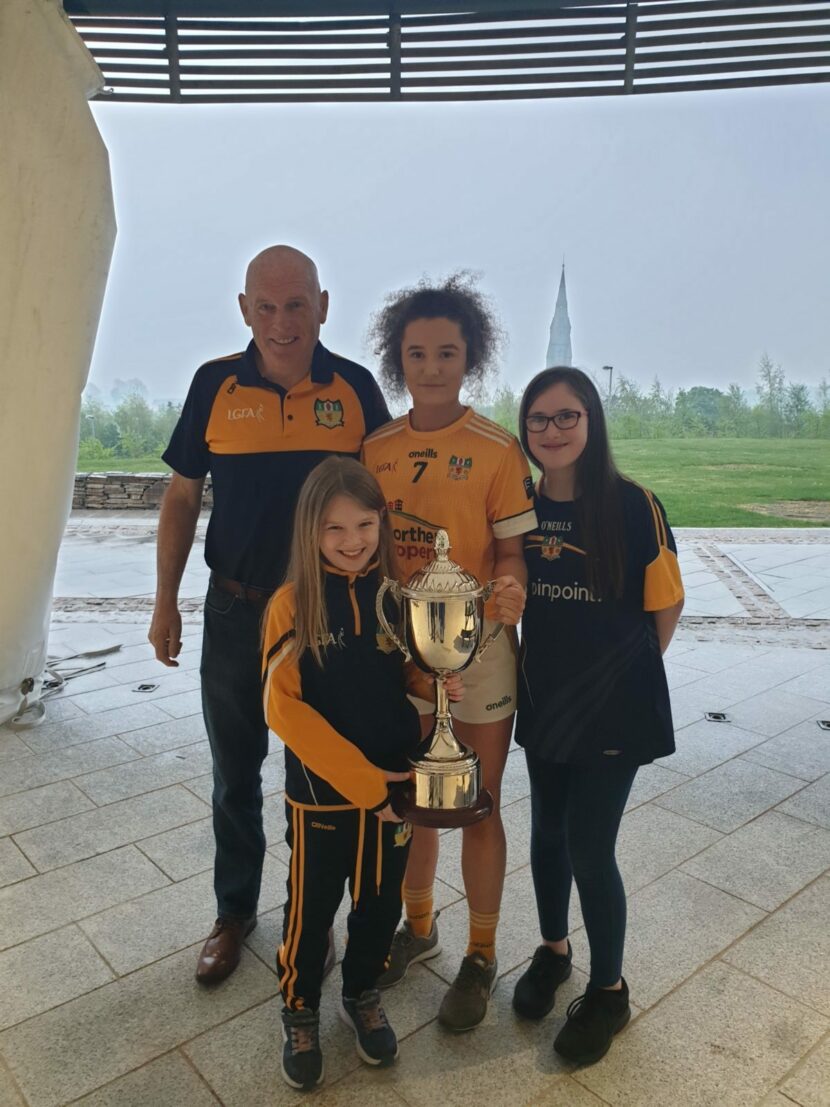 Raff's Saffs on the road
2nd May 2019

It's been an eventful few weeks and my wee car and I have done hundreds of miles in the name of the Saffron County.

Wednesday 24th April - Ulster Championship Launch

Sitting in a hairdresser's chair on Wednesday afternoon I received a call from Sean O'Kane (Senior Manager – just in case you didn't know 🤣) he advised me that our Captain Saoirse needed a lift to the launch. Well I figured I'd do it, sure I'd just had my hair done what better time to be prepared in case of an unexpected photo. So off we went with my two daughters in tow and the sun shinning through the trees as we saw Belfast disappear in the back window. 

We arrived at The Hill of the O'Neills in Dungannon, only a few minutes late which, for those of you who know me best know, was probably early for me. A quick change later and Saoirse was set for interviews, photos and questionnaires. She took everything in her stride and represented us with a pride only rivalled by the pride I had in her. Long gone was the sunshine of Belfast and the wind and rain set in, but this did nothing to dampen the mood of everyone at the launch. 
Following the speeches from the Presidents of all 3 organisations, we took the opportunity to take pictures of the Antrim Captains together with the trophies we hope will find their way to Antrim this year. Ulster Ladies President Eileen Jones kindly agreed to be photographed with pretty much everyone there from Antrim and my two weren't going to miss out. They are still quite young but a photo with the Antrim Captain and the Ulster President is something they will treasure.
As the evening drew to a close the debate about how we would make it back to the car in the rain began. Saoirse, Caitlin and Alex took off running, whilst we oldies dandered down the path. Anyone who has spent time with Saoirse will understand when I say my girls were mesmerised, she is all they have talked about since that evening, proving that she is not only a true role model on the field but off the field also.
Tuesday 30th April - National League Final Media Day

Once again Saoirse and I headed off on a road trip, this time to Dublin. I suppose it's a good thing we get on, imagine a journey like that if you've nothing to say to each other. The plan for the day was that the players would head off for a photo shoot and the managers would be at the Croke Park hotel conducting interviews with the press. Unfortunately, none of our management team were available to attend so I sat very quiet in a corner drinking my coffee praying no one would ask me to speak on their behalf. Now I'm not afraid to speak and it's not that I didn't have anything to say, I just didn't fancy saying something the wrong way to a journalist and embarrassing myself. Thankfully, my incognito approach worked very well and I was left to enjoy my coffee and watch the managers of the other counties sweat under the pressure of the questions.

Once all the formalities were done and a group of freezing girls arrived back to the hotel it was time for lunch. We enjoyed a lovely meal before passing on our best wishes to the other teams – except Fermanagh of course (lol) and hit the road for home.

We have a busy weekend ahead with 3 of our county squads in action. Our U16s take on Down on Saturday afternoon in Lurgan in the Ulster C Semi Final, a competition we won last year. 
On Monday our minor team take on Fermanagh in the Ulster C Semi Final. It would be great to see both team well supported.


Early Saturday afternoon however, all roads leads to Clones, the home of Ulster football and the venue where Antrim Senior team hope to secure a win and promotion to Division 3. Throw in is at 2pm and we want everyone to come and support these girls. They have worked so hard all year to get here this is the time when we give them something back. 


During one of her interviews on Tuesday, Saoirse was asked how excited she was about the game. Her response was clear, she could not wait to lead her team out on to the field and feel the support of the Saffs from the stand. We can be the 16th player on Saturday. Our support could make all the difference. Let's not disappoint her. Let's get behind them and support them all the way up those steps on Saturday to become the first Antrim team to lift the division 4 trophy. 

#YouGotThisAntrim
#SaffsTogether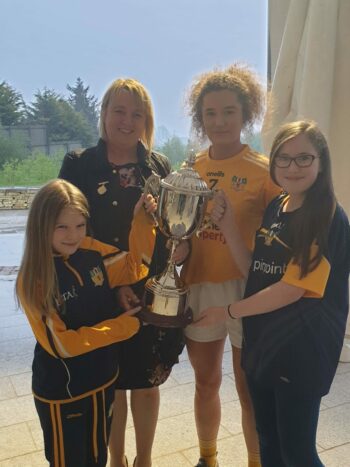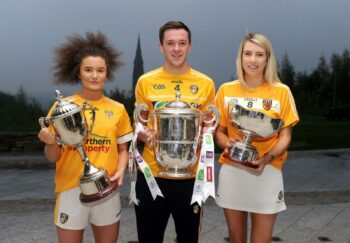 ---
Share This Story