Latest News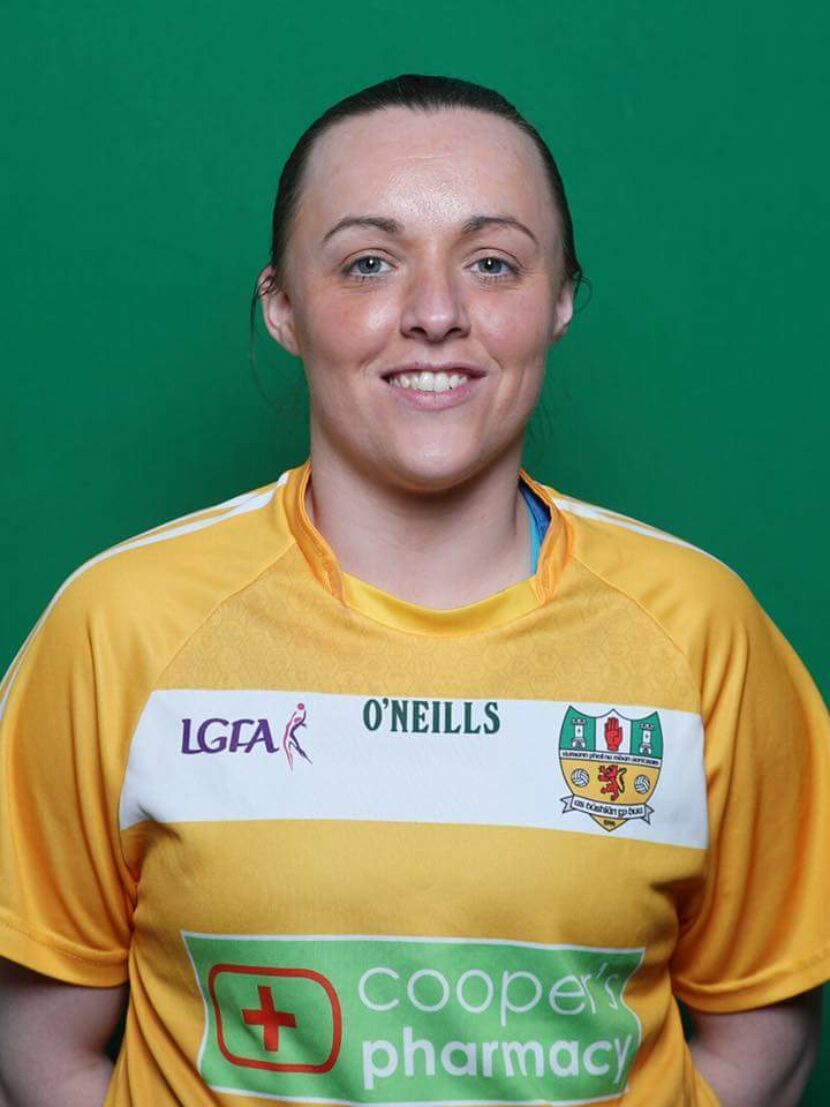 1 minute with ... Antrim Senior Captain Eimear Gallagher
21st March 2018
1 Minute with Antrim Senior Captain .................  
Name: Eimear Gallagher aka GAGA
Club: Naomh Gall 
Favourite Position: Full forward 
Favourite Pitch: Milltown row 
Hobbies: Holidays, drinking and socialising 
Childhood hero: Brona Bell is my hero 
Best Player you have played with: Claire Tims 
Best Player you have played against: Emma Doc (Derry) 
Best game you have been involved in: national league semi final 2016 against Wicklow great team effort
Best game you have ever seen: Naomh Gall men all Ireland club final 2010 
Best trainer within the Current Antrim Squad: orla corr when she's not taking players out!! 
Best motivator within the Antrim squad: Jenny McCavana and Mallon 
Any superstitions: take my boots off at half time to fix my socks 
Favourite Film; Notebook gets me every time 
Favourite Holiday Destination: San Fran and Vegas 
Favourite Meal: lasagne, salad and garlic bread
Best advice ever received: aim for the black spot
Biggest influence on career: my parents and brothers, many championship matches played out our back garden 
Club Volunteer of note: so many but Michael Culbert, Ollie bellew, Darren o'hare doing great things with our juvenile girls 
Song you listen to before big games: Cold Play viva la Vida 
Most important skill: passing 
Biggest Strength in your game: I would say shooting but that's been shocking recently so movement up front creating space 
Area of your game you would like to improve:  defensive game 
Which club do you like to see do well apart from your own: Rossa ladies footballers 
Which county do you like to see do well apart from your own: Mayo 
Advice for youngsters: have fun while working hard 
Best thing about ladies GAA: sisters I never had!!
---
Share This Story