Latest News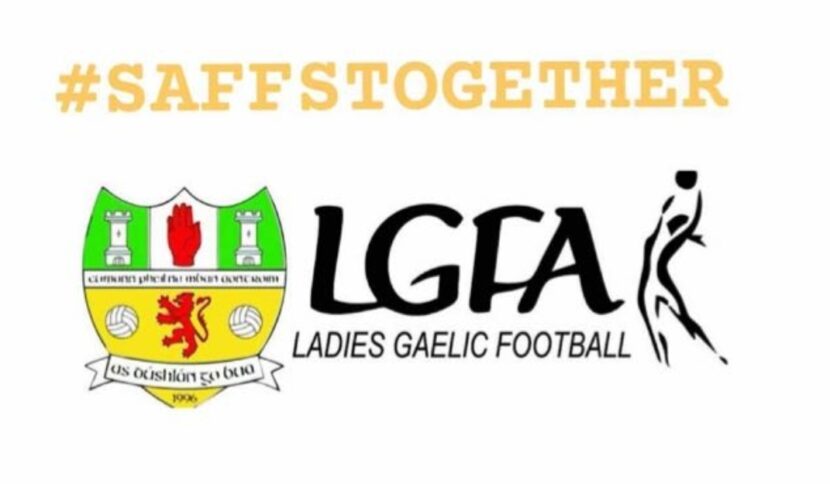 Raff's Saffs - New Year, New Focus
30th January 2020
Firstly I would like to convey my best wishes to all our members for a happy and successful 2020. I would also like to welcome Sinead Murphy and Gael Gartside to the county executive. We also have Colleen Collins, Elaine Kelly and Ciaran O'Brolchain on board to help increase our coverage in terms of photography, not to mention the ability to tap into Northern Property's new Drone to help propel our sport even further.

As you are aware, the trials for U14, U16 and minor have now concluded and the management teams have selected the teams. On behalf of the county board I would like to congratulate those who were successful in securing a place. To those players who may be disappointed, please remember that we never truly lose – we either win or we learn. There will always be opportunities to get involved in the county set ups so please do not let this put you off. 

There have been a lot of queries regarding the U15 and U13 structures for this year. Unfortunately, due to the changes made at National level, the structures for U15 and U13 going forward have changed quite a bit. These ages groups will not have trials and panels will not be selected. Instead we will be holding Development Academies later in the year for girls in those age groups. All players are welcome to come along and benefit from coaching sessions delivered by County Management teams. We will run up 8 coaching sessions and will then participate in 4 blitz days. We will participate in the Ulster Development Blitz day for each age group as well as 3 other days which as yet have not been confirmed. I assure you as more information around the U15 and U13 academies are confirmed we will announce the details. For now I ask for your understanding and patience.

Last Sunday saw our Senior team begin their National League campaign against Offaly, throw in was 1.30pm at The Dub. It was great to see a crowd at the game. Last year showed the impact of crowd support on the squad's performance. Please get behind these girls, be the 16th player and show them you believe in them as much as we do. This Sunday sees them meet old rivals Louth 1pm at The Dub. 


At this stage I would like to thank Saoirse Tennyson who captained our Senior Team last year and was such an inspiration to so many. Following her recent surgery, she will not be able to play for a number of months while she goes through recovery. However, I'm sure she will still be around showing her support. Thank you Saoirse x


I would like to welcome Aine Tubridy as the new Senior Captain for 2020. Aine is a team mate of Saoirse and a very worthy successor. Having captained her club team to Ulster victory and an All Ireland Final in 2019, Aine is no stranger to big games and pressure. Therefore I have no doubt that she will give her all for Antrim and I wish her and the squad the very best for the year. I believe in you all.
So as always, until next time, remember Team Work makes the Dream Work. #SaffsTogether
---
Share This Story