Latest News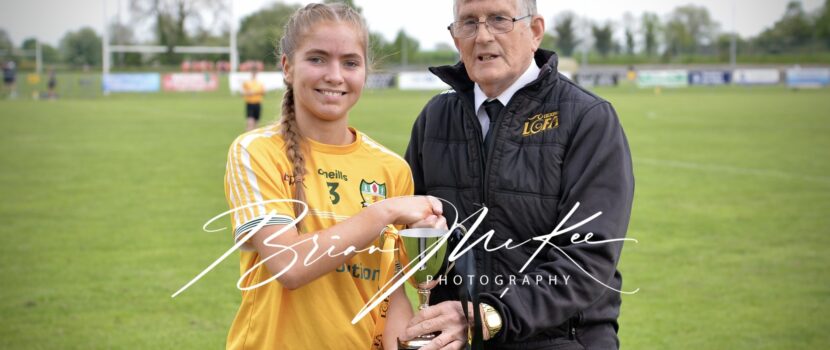 Under 16s remain unbeaten to capture Ulster Silver crown
15th May 2023
In a thrilling Ulster final held in Augher, the Antrim under-16 girls emerged victorious. They got off to a strong start, with Leah Stewart and Erin Stewart scoring early on to settle their nerves. However, a few mistakes allowed Down's forwards to respond with a goal and a point of their own. Despite this, Antrim maintained control of the game and finished the first half with an impressive goal from Aoibhean Monaghan, putting them ahead 1-7 to 1-4.
In the second half, Antrim missed a few chances before Katie McCloskey scored the opening goal. Erin Stewart was deadly from frees, adding to their lead with some points. However, Down kept chipping away at the Antrim lead, and a yellow card for Hannah Donaghy rattled the Saffron squad, allowing Down to narrow the gap to 2-10 to 1-7. Nonetheless, some subs came in to replace the injured Seana Bradley and Orla Neeson, helping Antrim regain their composure. In the end, Antrim came out as the well-deserved winners, with a final score of 2-13 to 3-8.
As a result of their victory, the Antrim girls will now face the Connacht champions in an all-Ireland semi-final in July.
---
Share This Story